Although Peugeot has a long history of using turbochargers in their racing cars and diesel engines, finding a factory fitted turbo in an older petrol powered road car is a rare occurance in New Zealand.
There was of course the fabulous Peugeot 205 T16 (200 produced for homologation) and Peugeot 405 T16 (1061 produced), both of which allowed Peugeot to perform remarkable feats in motor racing in the 1980's. However, based on the limited information available from NZTA, there is no indication that there are any road legal versions of these models currently in New Zealand.
Left hand drive countries got the Peugeot 505 Turbo in both wagon and sedan form. The US spec 505 with the 2155cc turbo engine put out significantly more power than the US version of the 505 V6, but only just beat the euro version of the V6.  It seems that the turbo sits right where the steering column goes on a right hand drive 505, so this probably explains why they were available in LHD only.
And then up pops a Peugeot 605 Turbo on Trademe! – Time to do a little investigation.
In February 2005 there were around 169 Peugeot 605s with live registration. Of these, 12 were shown as having a 2 litre engine and the remainder having the 3 litre V6.
The 2 litre models included
2 SVI
4 SRI
2 SLI
1 STI
1 SRTI
2 not specified.
But by May 2011, the number of 605s with live registration had reduced to around 81 and only 8 of these were four bangers!
4 SRI
1 SLI
1 SRTI
2 not specified.
So what do the model number mean? The information below is takend from the cars-data.com website:
SRi could be either an 8 valve engine producing 122 hp or a 16 valve dohc engine producing 135 hp
SLi could either be single point injection producing 110 hp or multipoint injection producing 122 hp, both 8 valve sohc
SRTi is 8 valve sohc with turbo producing 146hp in the first year of production, rising to 150hp in  subsequent years
Sure enough, the 605 Turbo on Trademe matches the NZTA information – 1993 605 SRTI, 1998 cc petrol engine first registered in NZ in 2002, colour green.
The current listing can be found here, but since it is a classified ad, it will no longer be available after the listing expires, so the information is reproduced below. The seller is nfeleven
1993 Peugeot
Asking price: $500
Listed: Thu 19 Apr, 11:53 am
Listing #: 468071515
1993 Peugeot 605 SRTI,141,000mls.
This car is all complete with rego on hold.
Has 2 litre turbo petrol engine with 5 speed manual box.
Engine broke cambelt when idling hence the reason its parked up.Some doors have been kicked in but otherwise its straight and tidy.
Don't want to split for parts so the buyer takes it all.Its quite a rare vehicle which seems too good to scrap.
Any enquiries:
Ph:03 3124 940
or:027 224 3167
Seller's Details
nfeleven
 (1 

)
100% positive feedback
Member since Oct 2011
Located in Rangiora, Canterbury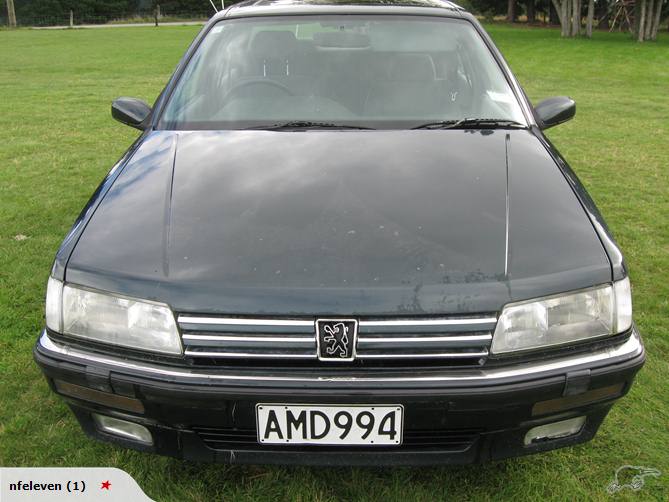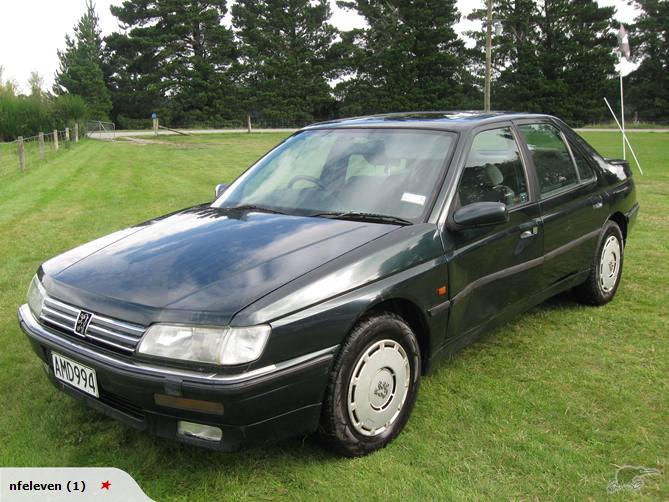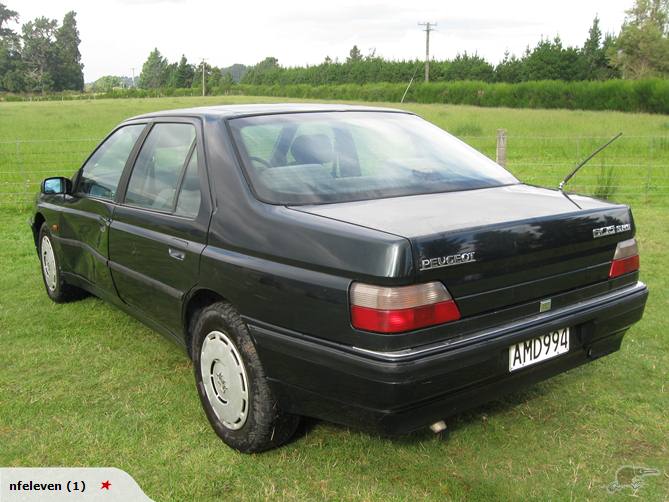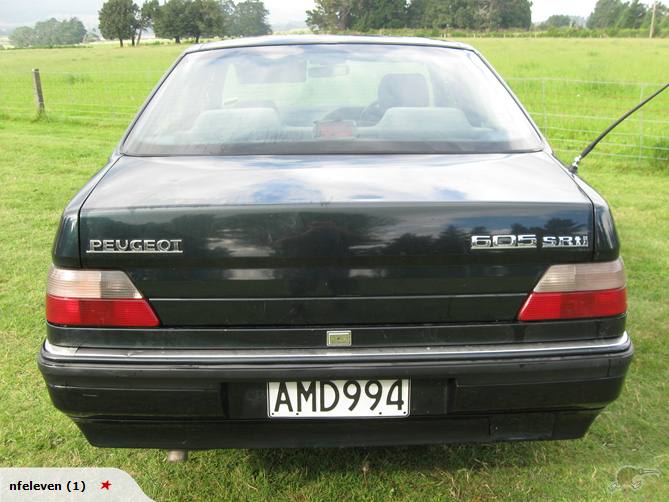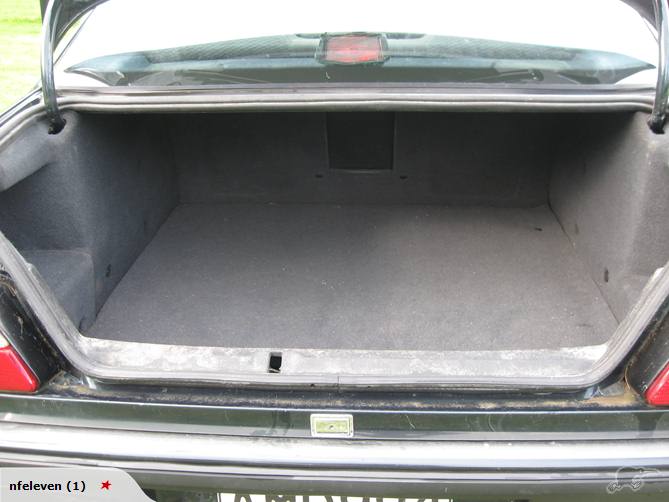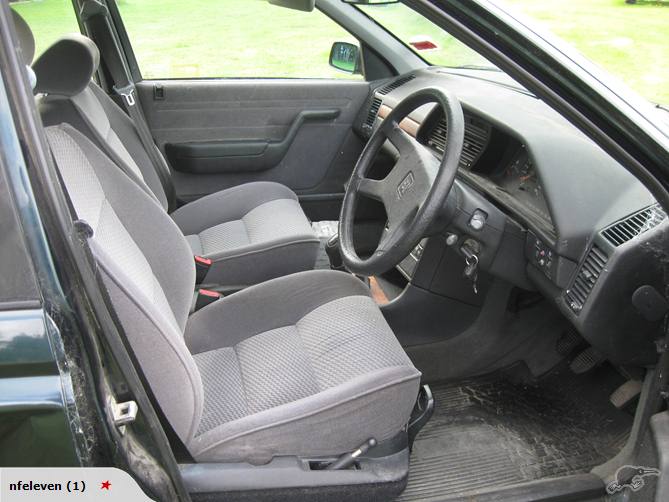 The lever on the side shows the driver's seat to be height adjustable, and it appears that the seat is also manually moved forward and backwards – something I much prefer to electric seats!.